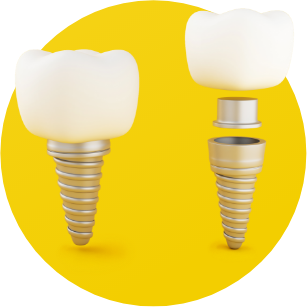 Dental Implants:
Rising in Popularity
Are you self-conscious due to missing teeth? Are you forced to wear uncomfortable dentures? Or do you want to avoid having tooth structure removed for a bridge? When they need the right dentist in Pasadena, trust Genesis Dental Esthetics to help.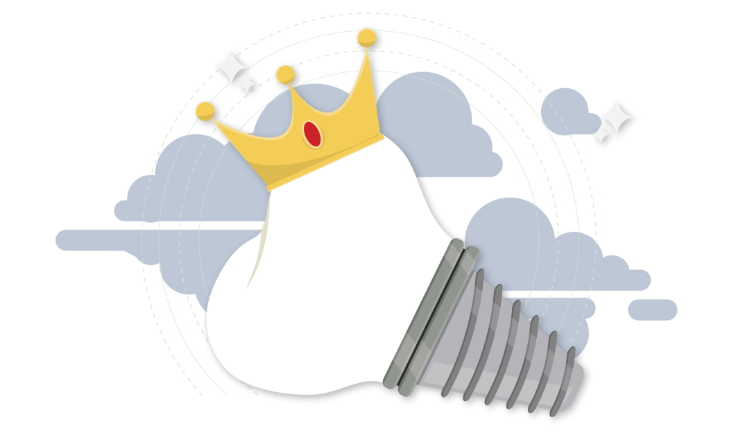 Dental implants are exploding in popularity right now as an ideal solution to replace missing teeth.
CONTACT US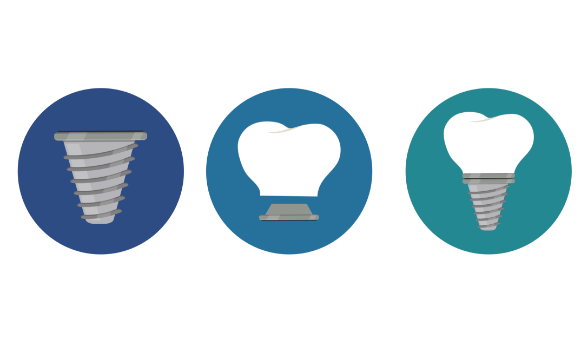 Implants have numerous advantages over other treatment alternatives, including their ability to blend in with other teeth. The design and use of dental implants are one of the most significant innovations in the field of dentistry over the past few decades.
A dental implant is constructed from strong titanium and materials that do not react negatively to the human body. These titanium posts are placed surgically within the jaw and function as anchors for your replacement teeth.
Many people mistakenly believe that not dealing with a missing tooth is a realistic option. Unfortunately, this can lead to some negative developments. For one, teeth surrounding the gap in your smile can begin shifting into this space, leading to problems with your bite, or even your facial appearance.
Another problem with doing nothing is that the jawbone that was once fused to the missing tooth will begin to deteriorate or resorb. This can lead to other issues and make an eventual dental implant procedure more complicated because a bone graft may be needed to provide a firm anchor for your new implant.
Fixed bridges are a good option for some patients, but there are disadvantages when compared to dental implants. One problem is that placing fixed bridges means that we must grind away adjacent teeth so that they have room for the attachment and support of the dental bridge. Also, since there is no artificial tooth root present, bone underneath the bridge will deteriorate over time. Bridges also have a much shorter lifespan than dental implants. Most of them fail within 10 years, making the area below extremely vulnerable to decay, which presents an additional set of problems.
Partial dentures do not require the removal of some of the tooth surfaces of surrounding teeth, but patients do not typically find them to be as comfortable or stable as dental implants. Dentures can also affect eating and speech.
Your new dental implant looks and functions almost exactly like your original tooth. Getting an implant means that your teeth will not begin shifting into the space left by the missing tooth. This means that there will be no changes expected in your bite or facial appearance.
Additionally, getting a dental implant means that the jawbone in the area will not begin to deteriorate without the presence of a tooth root nearby.
THE DENTAL IMPLANT PROCESS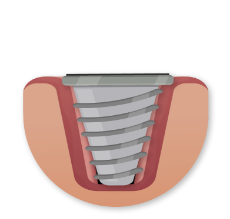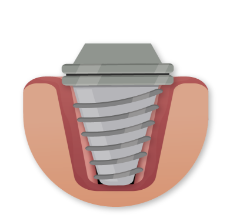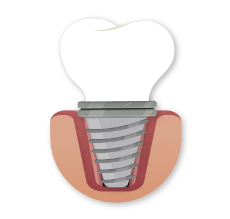 The first step of receiving your dental implant is when our dentist in Pasadena places the dental implant into your jawbone using a specialized form of surgery. While you are healing, our dentist may recommend that you only consume foods that are soft and cold.
The next stage of the process involves the healing of the bone around your implant. The bone in this area will begin fusing with your new implant and provide a solid foundation that is treated just like your original tooth. Depending upon the procedure, you may need to wait until the complete integration of your implant before your replacement tooth can be attached to the post.
In some situations, patients may have the replacement teeth implants placed during only one visit!
MAKE IT HAPPEN!
WHO IS A CANDIDATE FOR DENTAL IMPLANTS?
Most patients with missing teeth would benefit from having dental implants, but there are some qualifications you need to have in order to be an appropriate candidate, including:
Healthy gums
Good oral hygiene and at-home care
Sufficient bone tissue in your jaw
Be a non-smoker
Contact our dentist in Pasadena for dental implants
Would you like to receive more information about how dental implants make such an excellent treatment option for replacing missing teeth? For dental implants, please contact our dentists in Pasadena at Genesis Dental Esthetics to schedule your consultation.
GENERAL DENTAL SERVICES
Family Dentistry
Oral Hygiene Instructions
Oral Cancer Screening
Fluoride Application
Sealants
Basic Cleanings (Prophylaxis)
Digital Radiographs (X-rays)
Removable Partial Dentures
Implant Supported Dentures