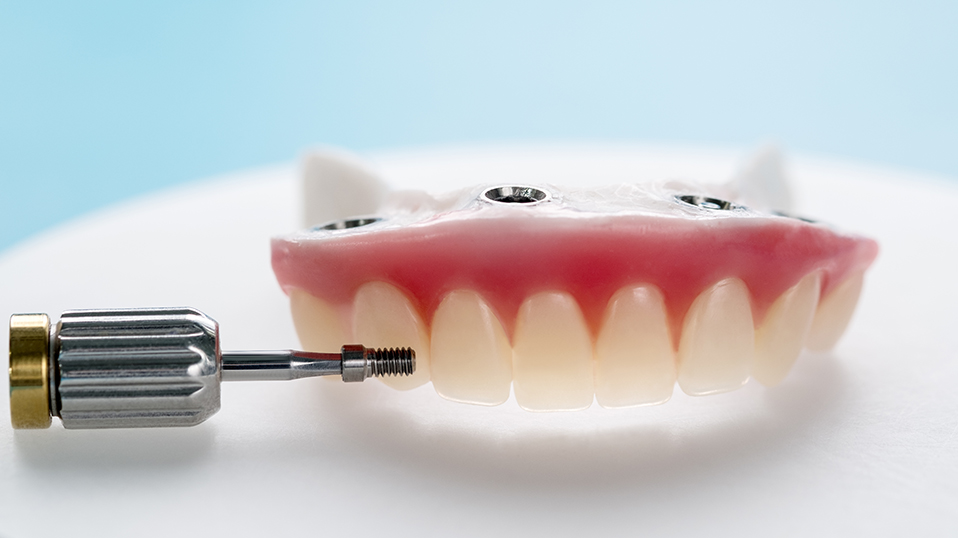 Implant-Supported Dentures
Your smile affects more than your self-confidence. A beautiful, natural-looking smile also makes a difference in how you feel! If you have missing teeth or decaying teeth, it may be time to explore your implant-supported dentures options. Unlike traditional dentures, these prosthetics look, feel, and act like your natural teeth once did.
The experts at Genesis Dental Esthetics often recommend implant-supported dentures to our Pasadena patients because they are more comfortable and natural than alternative options. We review the options for each person to provide the best solution for their dental and lifestyle needs. If you miss eating a particular food or your dentures are uncomfortable, implant-supported dentures are a more secure and long-lasting solution.
Missing teeth? Are your teeth decaying?
Implant-supported dentures are often recommended for those who are new to dentures or those who already have them. Using innovative techniques, we use the existing bone structure under the gum to secure the implants. Once healed, you will have your new set of teeth installed. A more natural, comfortable, and healthy mouth will not only approve your appearance; it's more. Implant-supported dentures serve to increase your quality of life. Eat the things you love, smile and laugh without the fear of embarrassing denture mishaps, and reduce pain and discomfort from slippage and harsh adhesives.
Our dentist and staff in Pasadena are here to give you that beautiful, comfortable smile that you once had. We strive to provide better and more comfortable treatment options for all of our valued patients.