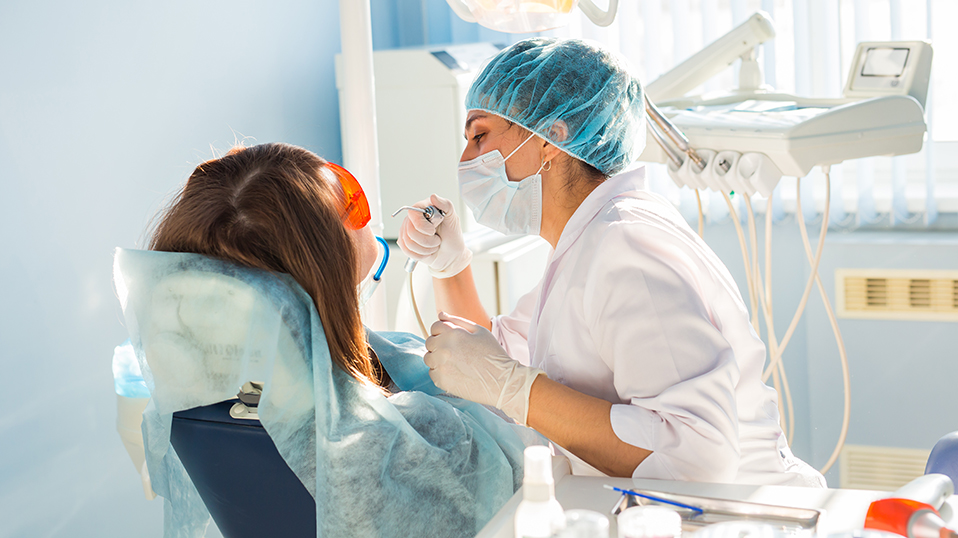 Routine Dental Examinations
Brushing and flossing at home are not enough to preserve your oral health. It's imperative that you have routine dental examinations and cleanings. Our dentist in Pasadena can help you with routine dental examinations.
What to Expect During Routine Dental Examinations?
When you come to our office, our front desk staff will greet you and have you complete some paperwork about your dental health history. This will help the dentist in Pasadena know what to look for when examining your teeth.
You will first meet with the dental hygienist who will clean and polish your teeth. This will include professionally removing all signs of plaque, brushing them, and then flossing. If x-rays are needed (annually), the dental hygienist will do that for you.
The dentist will come in next. He will take a good look at your teeth overall first. Then, he will likely use a pick to check for cavities. This involves lightly pushing on the middle of each tooth and the sides. He may scrape a bit if there is some plaque the hygienist missed.
If at any time you feel discomfort, communicate that to the dentist, since it will help him identify any oral health issues.
Following your examination, the dentist will give you some recommendations on how to either improve or continue your oral health. This may be brushing a specific area better or flossing more each day. It is important to take the dentist's recommendations seriously and implement them to ensure continued good oral health.