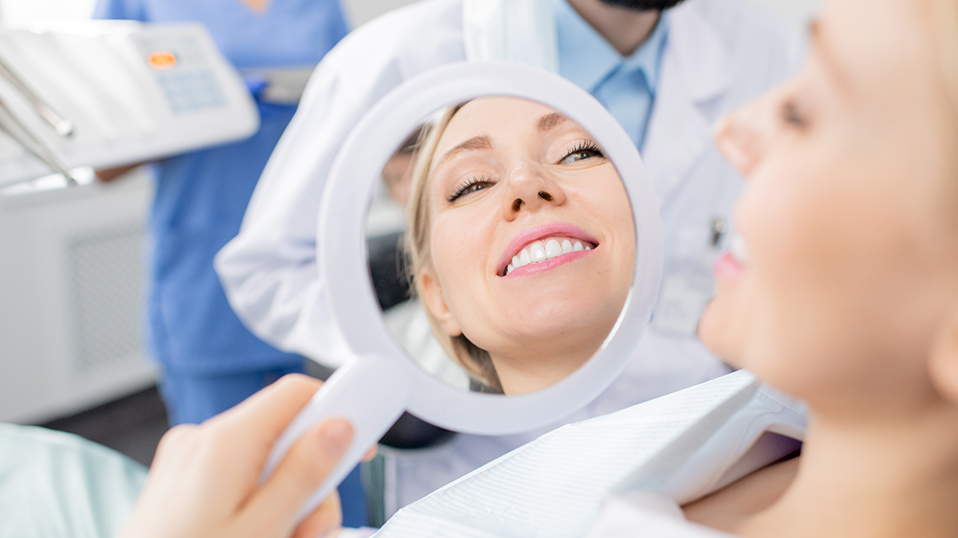 Total Smile Makeover
Are you looking for a Total Smile Makeover in Pasadena? Genesis Dental Esthetics can help you. We offer this service to our patients who have several dental issues affecting their smile and oral health.
What Is a Total Smile Makeover?
A Total Smile Makeover can also be referred to as a full mouth reconstruction. While teeth whitening is part of the procedure, restoring the functionality of the teeth is also essential. A collection of dental procedures can significantly improve the appearance and health of the teeth with a Total Smile Makeover.
Who Can Have a Total Smile Makeover?
People who have a few cracked teeth are prime candidates for a full-mouth restoration. This restoration may include:
Teeth Whitening
Crowns, Bridges or Veneers
Dental Implants
Dentures
Other Cosmetic Work
Following a dental consultation, our dentist in Pasadena will identify the procedures needed to achieve optimal oral health and beauty. These procedures can be performed all at once or over the course of a few appointments, depending on what the patient is most comfortable with and the types of treatments.