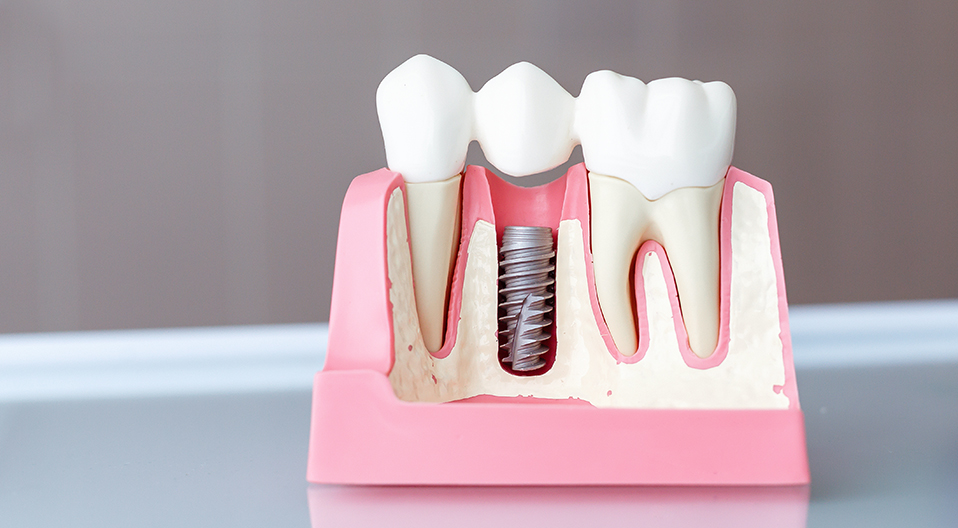 OCTOBER 28, 2020
BY DR.BAGHDASARIAN
Who is a Candidate for Dental Implants?
Dental implants are the perfect solution if you have one or more missing teeth. You might benefit from implant technology if you're unhappy with your partial tooth, bridge, or dentures.
If you are pursuing implants, the perfect condition is to have healthy gums and a strong bone to support the implant. If you lose a tooth, the jawbone that holds the root in position will gradually disintegrate. It doesn't come back until the bone is gone. This is why our dentist in Pasadena recommends patients that it is necessary to find a replacement as soon as possible after you lose a tooth.
Which are the benefits of dental implants?
1. Dental implants function like natural teeth

One of the most significant benefits of an implant is the complete chewing capacity. Most patients can not differentiate between the implant tooth and their natural teeth. You can chew with it ordinarily, and you can also normally brush and floss.

2. Dental implants are life-long

Dental implants can last for a lifetime while a dental bridge can only last for about ten years. The implant is constructed of titanium and is built into the jawbone. It is biologically compatible, which means it is not poisonous and does not refuse the body.

3. Dental implants stop bone loss

Where no tooth is present, the jawbone deteriorates because of a lack of stimulation. The bone region loses 25% of its volume, and bone loss occurs throughout the years if no implant is inserted in the first year of tooth loss.

Protheses can also worsen bone loss as they frequently loose and eventually scrub against the osseous ridge. Since an implant substitutes both the root and the tooth, it offers the required stimulus for bones' natural growth.

4. Adjacent teeth remain intact with implants

The lack of a tooth might cause neighboring teeth to move. This will affect your biting, chewing ability, and look. It can create problems, which will make tooth substitution complicated later. A bad bite can also contribute to TMJ complications, and it can lead to pain and headaches.

5. Dental implants stop facial shrinking and expected aging

Facial deterioration may be an undesirable result of the loss of bone due to a lack of teeth. This is where the bottom third of the face begins to sag. Excess folds across the mouth, thinner lips, and a more blurred chin may include adjustments that make the person appear much older than their real age.
How to Care for Dental Implants?
Specific procedures and actions are essential for the survival of an implant. A dental hygienist has a significant role in having disease-free dental implants. You should schedule an appointment every six months for a professional dental cleaning
For standardized implants
Wash with a soft-bristle toothbrush at least twice a day
Use a toothpaste that is low-abrasive
Sweep under and around the crown of the implant
To clean hard-to-reach areas, use a nylon-coated interdental brush
Floss daily with implant-specific floss or unwaxed tape
Use a suggested oral irrigator
Contact Our Dentist in Pasadena for Dental Implants
Would you like to receive more information about dental implants? Please contact our dentists in Pasadena at Genesis Dental Esthetics to schedule your consultation.
---
Back to Articles