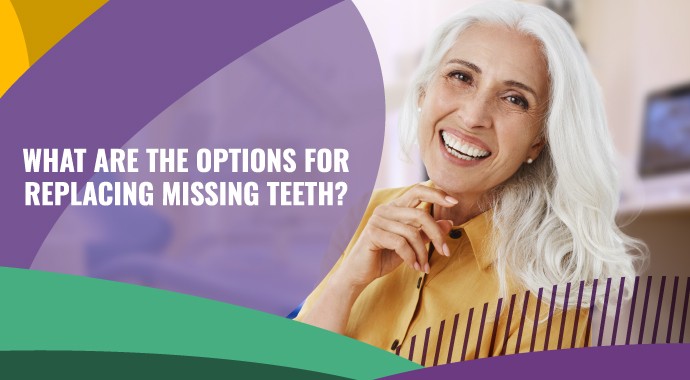 What are the options for replacing missing teeth?
At Genesis Dental Esthetics in Pasadena, we know a missing tooth can make you feel self-conscious, embarrassed and even frustrated. But don't worry! You're not alone; many patients have experienced tooth loss due to illness, decay, or injury. Our expert dentists in Pasadena, Dr. Ted Baghdasarian and Dr. Shveta Duggaloffice, can help you regain your smile!
Replacing missing teeth doesn't have to be expensive - it depends on your circumstances, so determining the most affordable way to replace lost teeth requires careful consideration of all available options at our dental office in Pasadena. You can restore your smile in various ways, from dentures and bridges to implants and more. Let's explore in this blog the options for replacing missing teeth so you can make an informed decision.
Dental Implants: a Permanent Solution for Missing Teeth
Dental implants are an excellent option for missing teeth. They are permanent replacements and look just like your natural teeth. They comprise three essential components: a titanium post, an abutment, and a dental crown. The implant post is surgically placed into the jawbone to act as a root system. After the implant has been successfully integrated with the bone, an abutment is connected to the post. This piece is an anchor for the dental crown, ultimately completing your smile. With regular brushing and flossing, you can expect your dental implants to last a lifetime.
Porcelain Bridge - A Quick Solution for Missing Teeth
If you've lost a tooth due to injury or decay, Porcelain Bridges are a quick solution. A dental bridge is an artificial tooth that is supported by two crowns, which are placed on the adjacent teeth. This creates a bridge between your missing tooth and the adjacent teeth. It's a great way to restore your smile and your ability to chew and speak properly. Plus, this procedure only takes one or two visits to the dentist to get your new smile in no time.
Restore Confidence Instantly with Our Customized Crowns
Crowns can be used in many different situations, such as when a tooth is decayed or broken beyond repair or when insufficient healthy tooth structure is left to support the missing tooth. The process of getting crowns to restore missing teeth is quite simple! Your dentist will first take an impression of your mouth, which helps him create a custom-made crown that fits perfectly in your smile. Then, Dr. Ted Baghdasarian, our dentist in Pasadena, will place the crown over the abutment tooth, usually a healthy existing tooth or an implant. Once the crown is secured, it functions like a natural tooth. Your dental crown should last for many years with proper care and maintenance.
If you want to fill the gaps in your smile, come to our dental office and let our expert team in Pasadena help you return to a happy, healthy grin! We can create a plan just for you that will restore your pearly whites and give you back your confidence. So don't be afraid to show off those beautiful teeth again – we're here to help!
---
Back to Articles