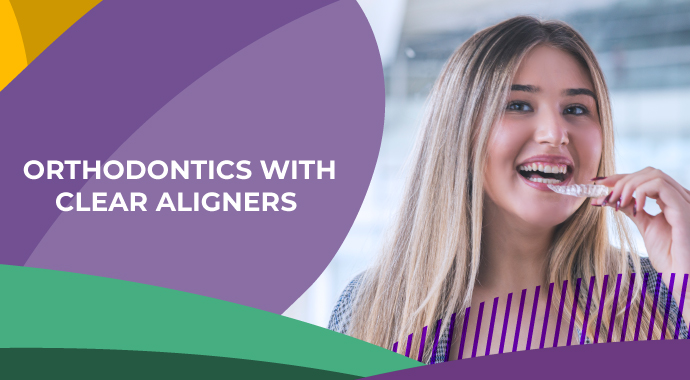 Have you been considering orthodontics but were worried about the look of traditional braces? Clear Correct Aligners in Pasadena may be a great option for you! These removable devices are worn over the teeth and gently move them into the correct position. Because they are clear, they are nearly invisible to others and can be worn during everyday activities. But, do you know all of the benefits that this procedure may have? Just keep reading and learn more about it in this blog post.
Clear aligners are recommended for adults in Pasadena who want to straighten their teeth without interrupting their everyday lives. They are a great way to achieve the perfect smile in a relatively short amount of time! The average treatment time is around 12 months, but this will vary depending on the severity of the case.
You will need to visit the dentist every 4-6 weeks for Clear Correct Aligners in Pasadena. This is because the dentist will need to adjust the aligners as your teeth move into the correct position. You will typically receive between 20 and 30 aligners during your orthodontics with Clear Correct Aligners.
Clear aligners may be worn during the day since they are virtually unnoticeable and extremely pleasant. Some of the benefits of Clear Correct Aligners include that they are clear and invisible. They can be removed for eating and brushing, making it easier to maintain good oral hygiene. And, because they don't rely on brackets and wires, there is no risk of mouth irritation.
Orthodontics with clear aligners is a great option for busy adults who want to achieve the perfect smile without interrupting their daily lives. At our dental office in Pasadena, we offer this treatment option and how we can help you achieve the smile of your dreams.
---
Back to Articles